Aquatint and etching
(Click image to enlarge.)
"Spring and Langan" A British boxing scene.
Drawn & etched by James Clements and John Pitman, aquatinted by J. Gleada.
Noted below the image: To the Admirers of British Courage -
This representation of the Great contest between Spring & Langan upon
Worcester Race Course, January 7, 1824 for the Championship of England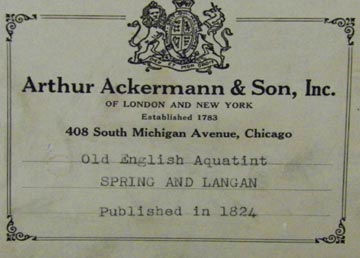 Noted as being published March 22, 1824.
Aquatint and etching

DIMENSIONS:
17" x 22.25"